About us
Our timetable of events for the year is published in the Folk, Dance and Song Group newsletter (which is posted bi-monthly to all members), and also in the Camping and Caravanning Club magazine.
Detailed information on each site and the activities taking place are listed on the individual site web pages.
Meets
Musicians, folk dancers and folk singers are always most welcome at our meets. If you don't sing, play an instrument or dance then you will still be given a warm welcome,and there will be plenty of opportunities to learn. Many of our current members learnt or improved their skills at Folk Group meets.
Ceilidhs
Most of our meets include at least one ceilidh, usually on the Saturday night. This is an informal dance evening, with members entertaining us between dances with song, poetry or music.
You can bring your own refreshments, although tea and coffee is provided in the interval.
Folk Dancing
We dance a wide range of English, Scottish and Playford dances, always with a caller. Dances are usually 'walked through' to start with, and beginners are especially welcome.
Folk Music
Informal folk music sessions are often held on the campsite during the day, so please bring any instruments that you play. Help is usually available if you are learning an instrument, and all levels of musical skill are encouraged.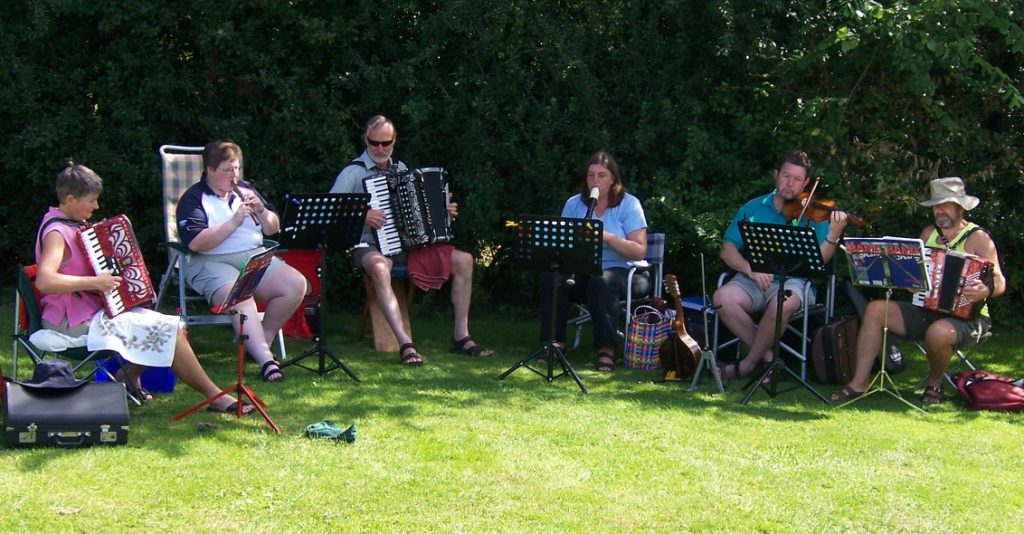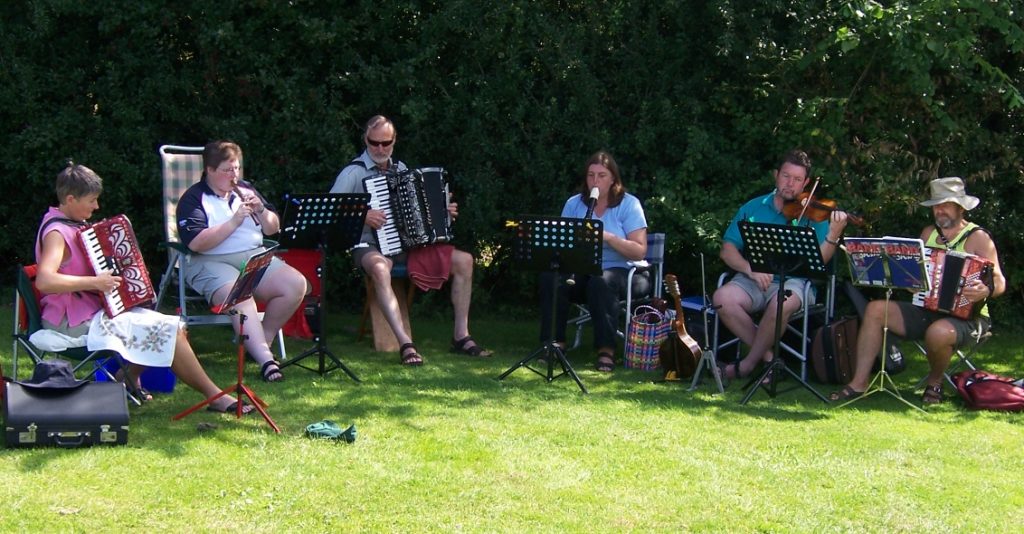 If you are feeling particularly brave then you can volunteer to entertain us all with an instrumental 'spot' during the evening ceilidh.
Folk Singing
If you are a folk singer (or an aspiring folk singer) then we look forward to hearing you sing during a ceilidh.
Crafts
Our meets often include organised or informal craft sessions.These can cover a variety of crafts (both ancient and modern),and are an opportunity to learn a new skill or to pass on your knowledge to others.
More information